EVENTS
Coming up! Make sure to join us!
Joint ACS Brewery Takeover in May!
Join us and our colleagues from the Central Massachusetts and Connecticut Valley Local Sections of ACS for a joint event at Altruist Brewing Comany in Surbridge on Saturday, May 18th! Registration is free but required to attend: https://acstakeover.eventbrite.com
NSYCC at the Freedom Run 5K at CambridgeSide in June!
NSYCC & NESACS at the March for Science in Boston!
NSYCC Chair Catie Rawlins and NESACS Chair-Elect Mindy Levine gathered a group of ACS members to the March for Science at the Boston Common on April 22nd 2017. Despite the rain, there was a great enthusiasm and lots of clever signs! We look forward to the next steps to take to continue advocating for science and science funding with more events with the NESACS Government Affairs Committee. (photos by Catie Rawlins and Amanda Aldous)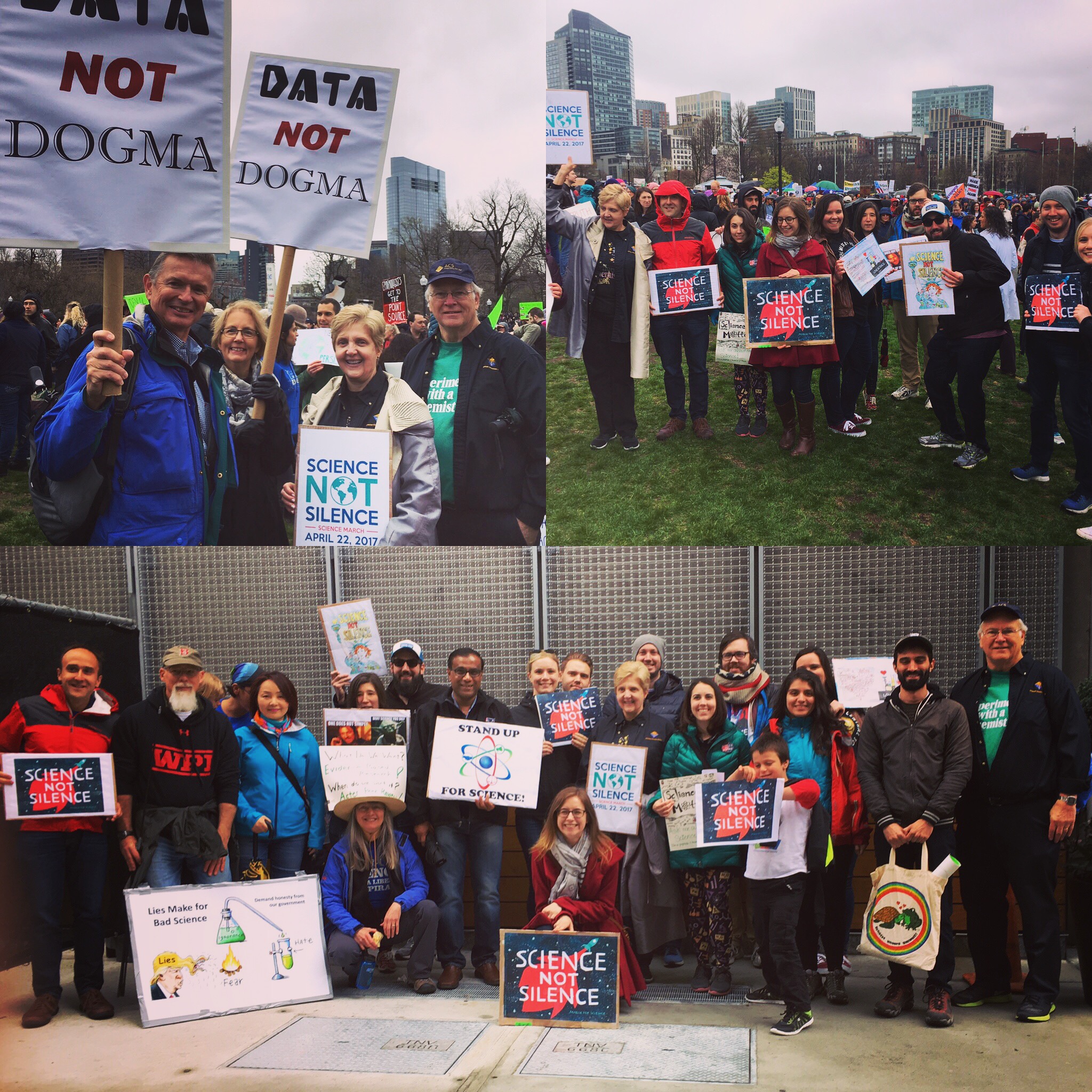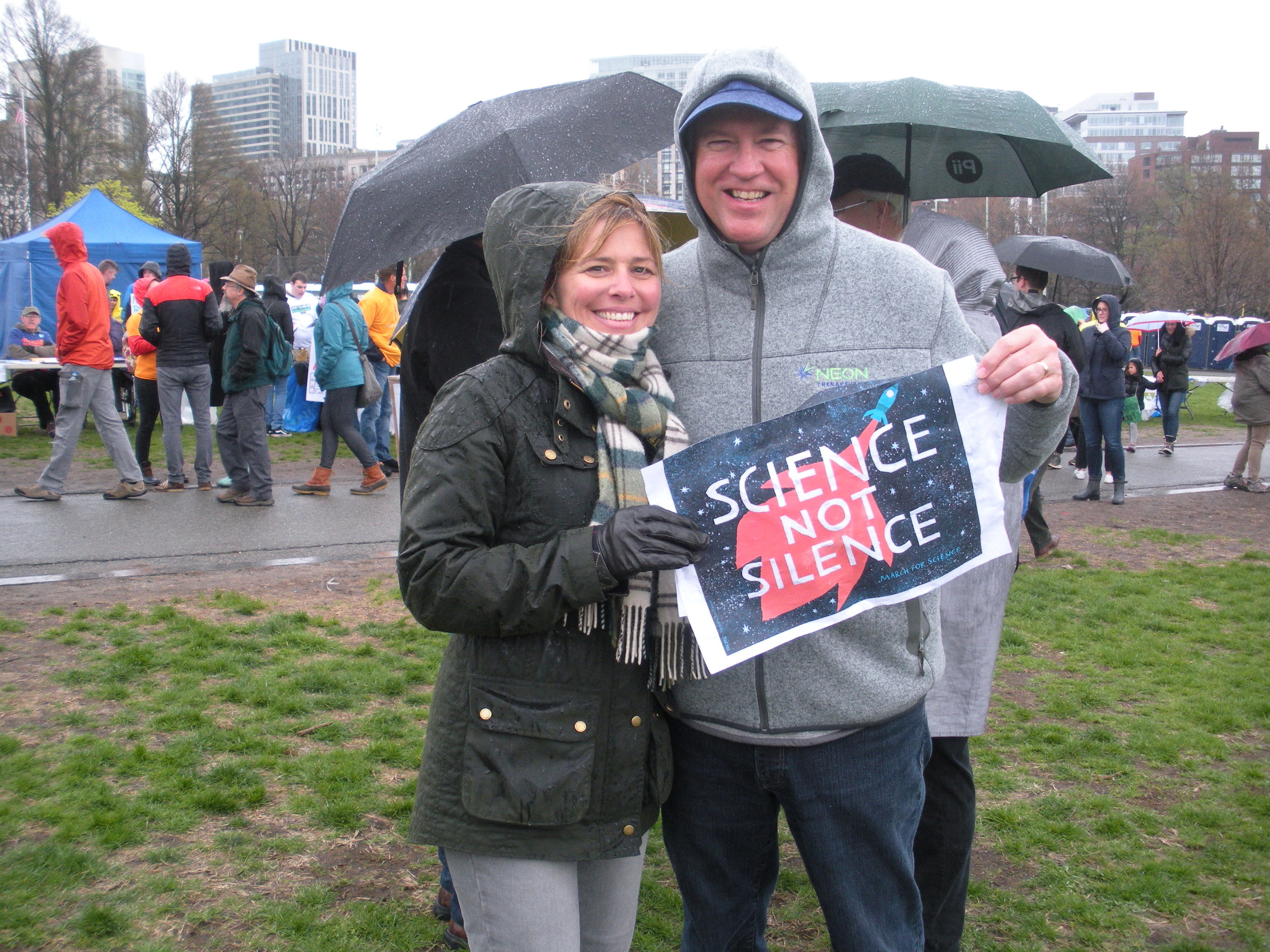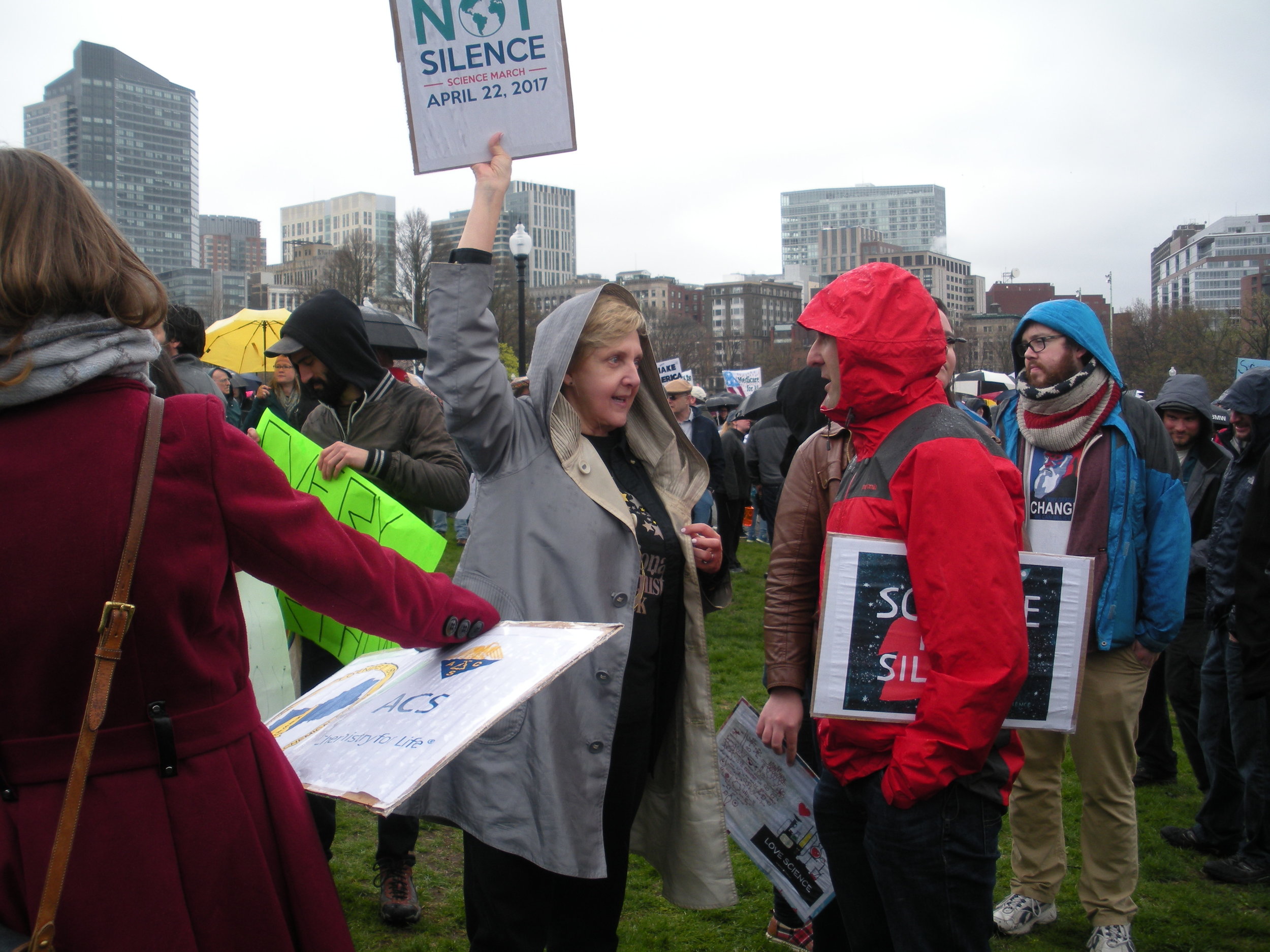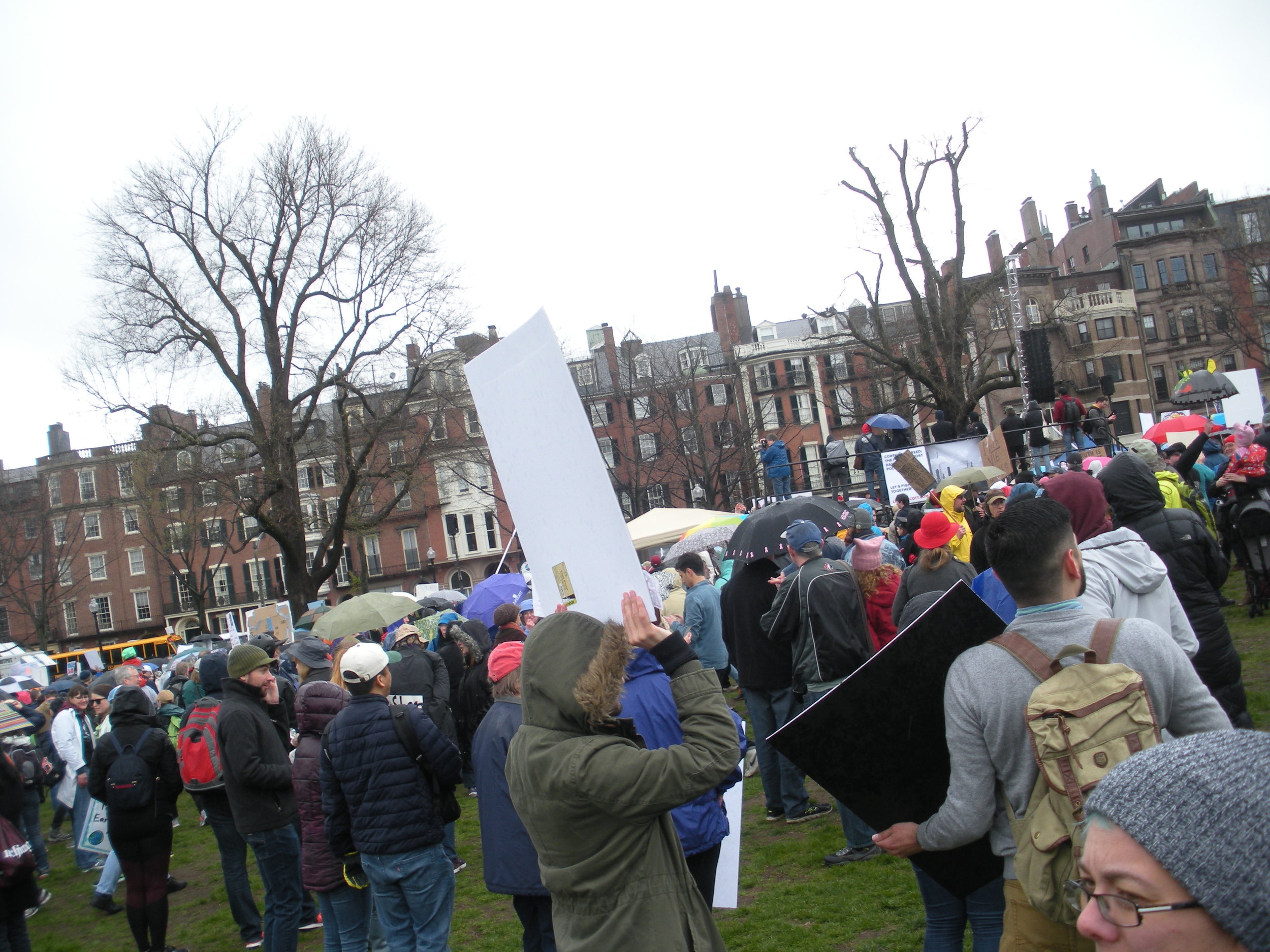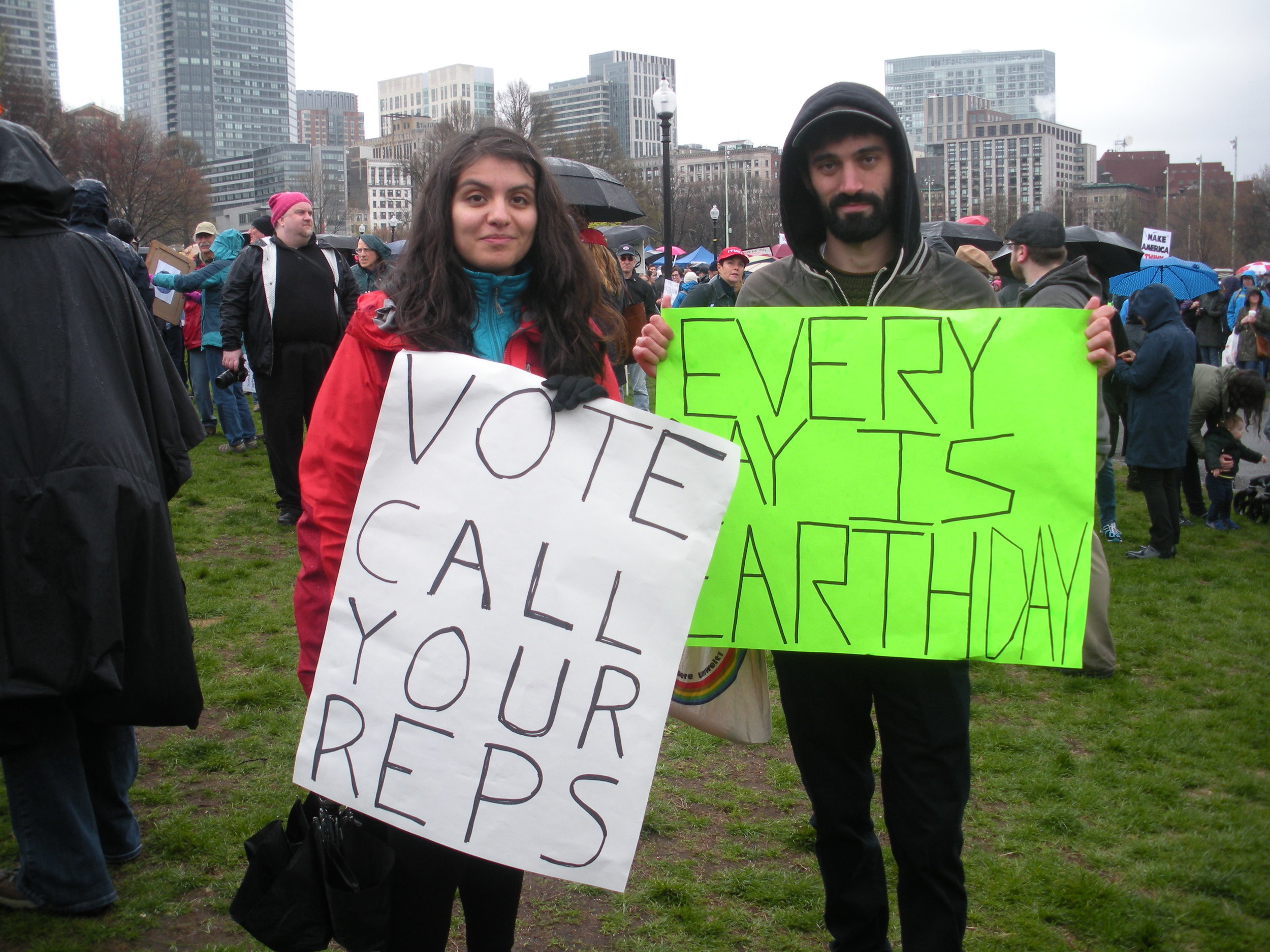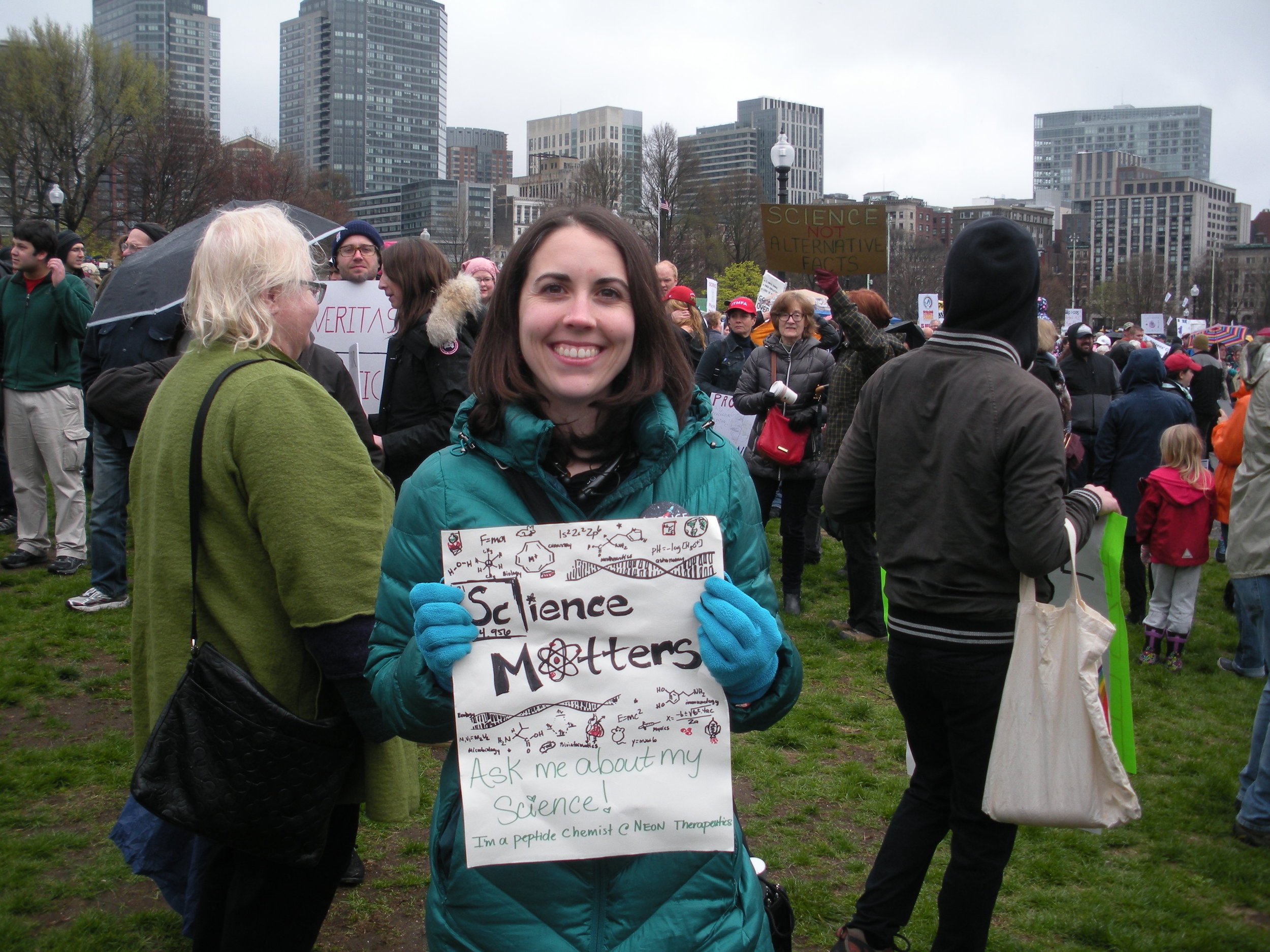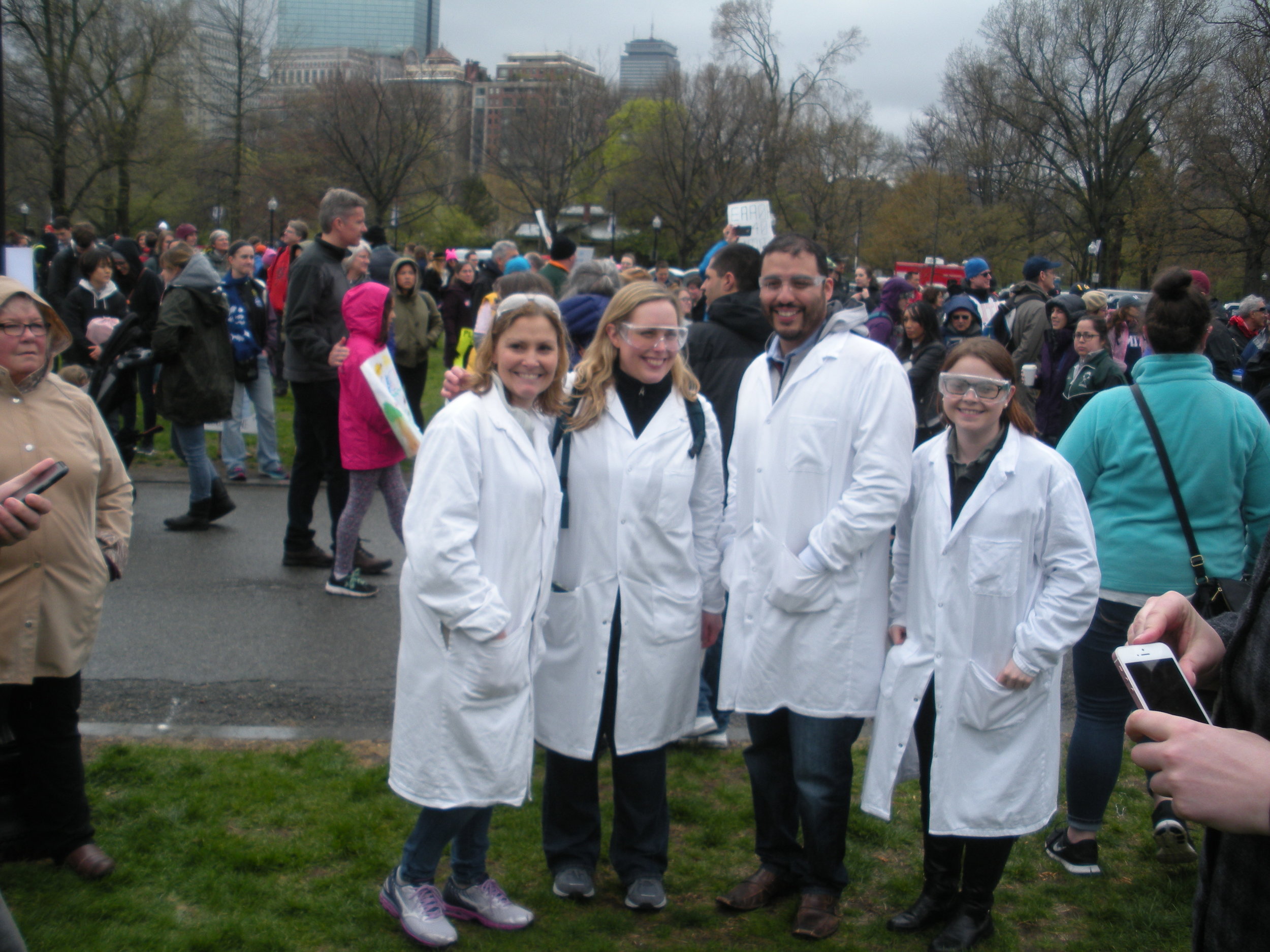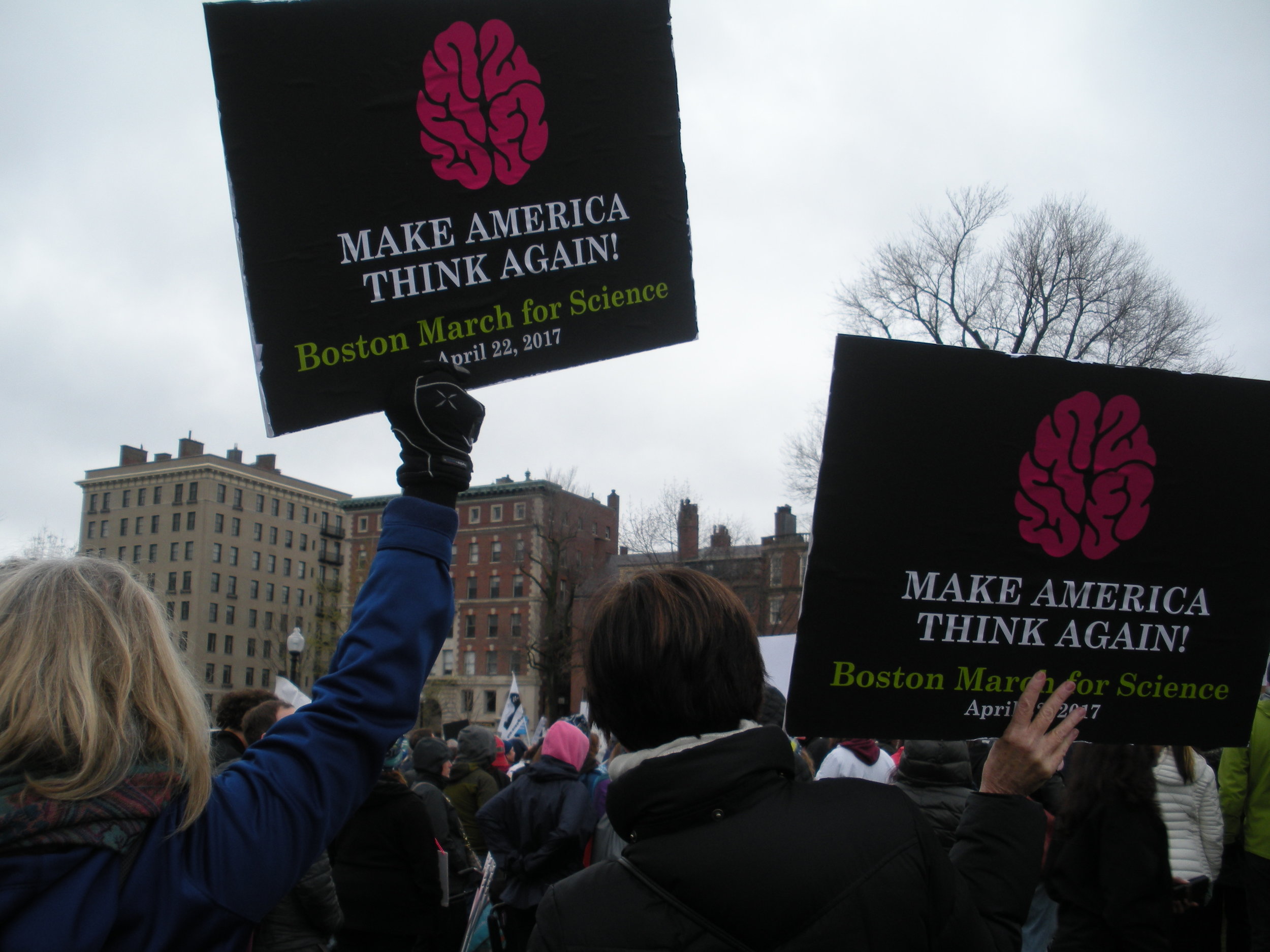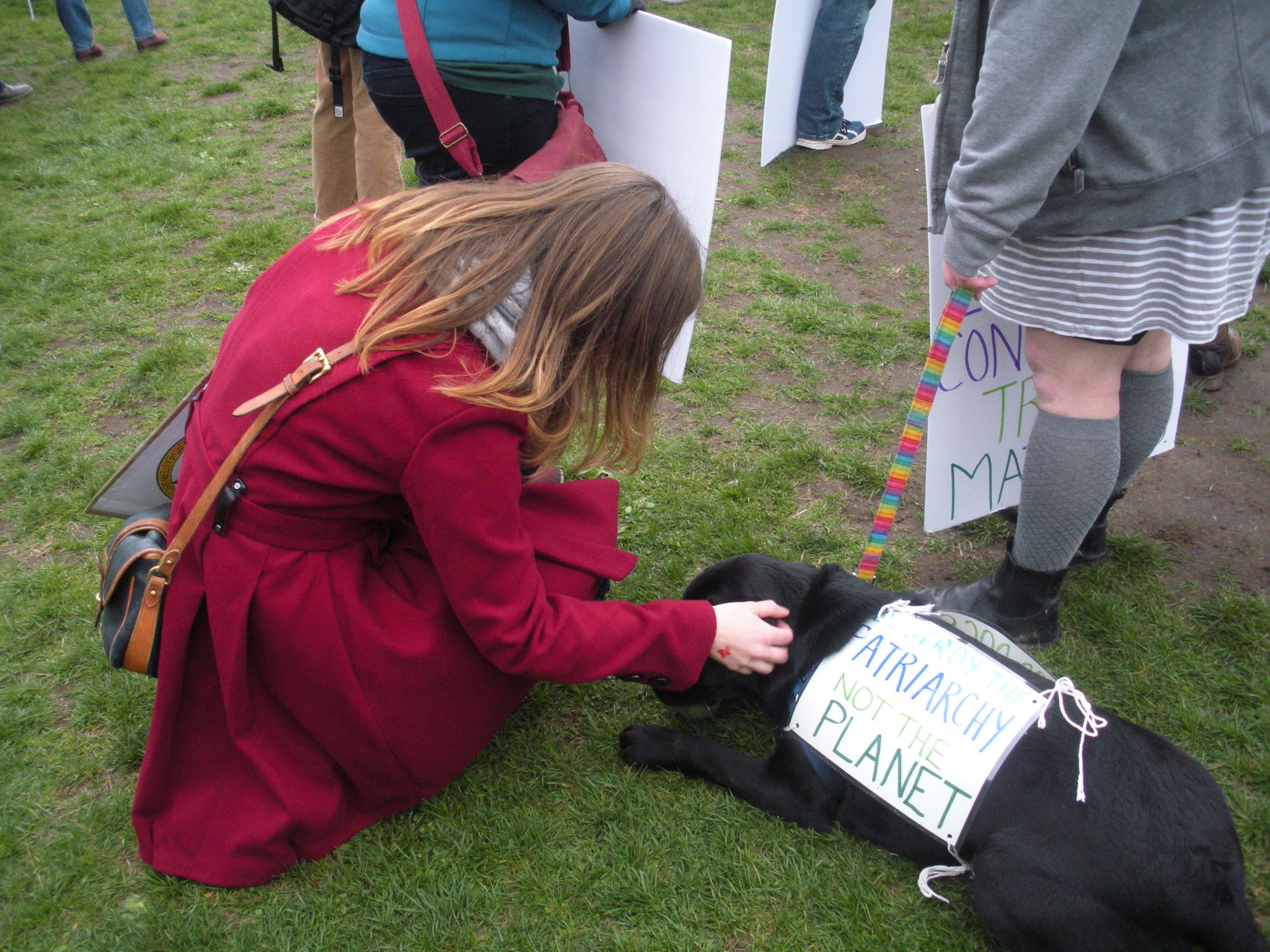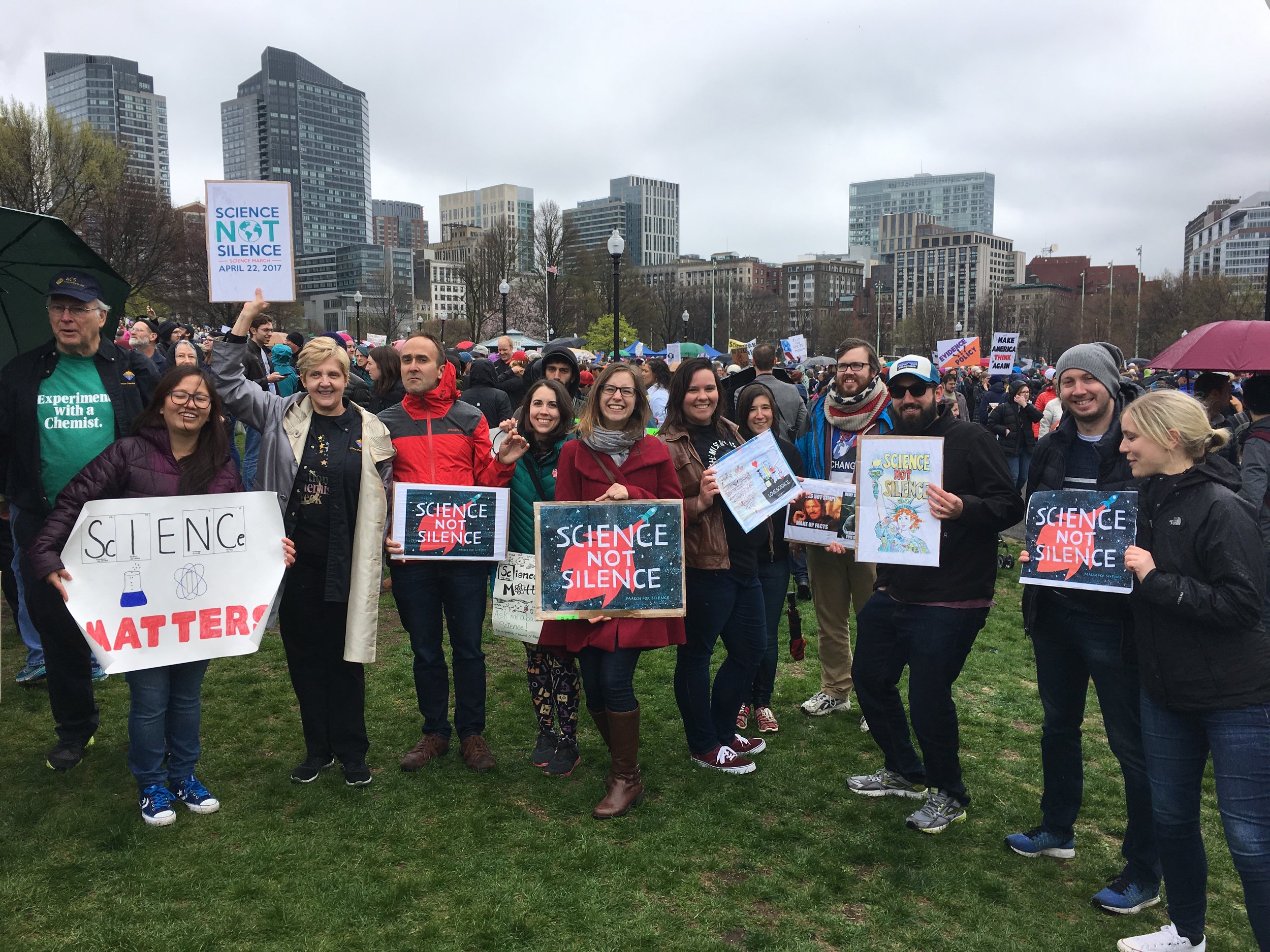 We had a great time touring Pfizer on June 2nd, 2016. Thank you to those who attended, and to Pfizer for having us!
American Chemical Society National Meeting Boston 2015!!
From August 16th - 20th, chemists from all over the world will be descending on Boston for the 250th National Meeting! In addition to all of the great opportunities that ACS has to offer during the conference, NSYCC and our affiliates have some fun events and symposia planned as well. We encourage everyone who is in town for the conference to join in and get to know the local YCC chapter!
Sunday August 16th at 7:00 PM - Join the NSYCC at the Back Bay Social Club to kick off the first night of the conference!
Monday August 17th there are three great symposia lined up occurring concurrently that would be very valuable for young scientists.
8:30 AM - Careers for Young Professionals in Green Chemistry: Breaking Bad Chemistry Habits

Features talks from famous scientists who work in the Green Chemistry field who will be passing on their expertise on how to be more "green" in the lab.

Location: Boston Convention & Exhibition Center, Room 207

Contact: Ray Borg at careers@nsycc.org and Wasiu Lawal at wasiulawal79@yahoo.co.uk

8:45 AM - YCC-NESACS International Symposium "Younger Chemists Exchanging More than Currency: First- Euros and Dollars, Next- Rupees, Rands, and Reais"

Join international graduate students to engage and discuss our roles as young scientists, and how we can expand our network and become better connected.

Location: Seaport Hotel and World Trade Center, Ballroom B

Contact: Lee Johnson chemlee@yahoo.com and Jens Breffke breffke@gmail.com

9:15 AM - 12:30 PM Women Chemists Committee: Managing Transitions

Location: Sheraton Boston Hotel, Hampton A/B

For more information check out WCC's website

Contact: Mary Shultz at Mary.shultz@tufts.edu
Merck Women in Chemistry Symposium
Wednesday August 19th, 2015, 8:30 AM - 4:00 PM
Boston MRL, 33 Ave. Louis Pasteur, Boston, MA 02461
All female graduate students and post-docs who are planning to attend the Fall ACS conference in Boston or are in the area are invited to apply and come to this symposium. This event is designed to recognize and promote scientific achievement of women in chemistry. This represents a great opportunity for female scientists to network and learn more about pharmaceutical research at Merck. The symposium will include a series of talks, a poster show, and a networking event.
If you are interested, please submit your CV, your presentation abstract, and a recommendation letter from your graduate advisor to: Mirlinda Biba (mirlinda_biba@merck.com) or Phieng Siliphaivanh (phieng_siliphaivanh@merck.com)
Submission deadline: May 29th, 2015
NESACS Night at Fenway Park
Every year in the spring, NESACS reserves box tickets at Fenway Park to go to a Red Sox game as a group. This year NSYCC Chair Elect Felicia Lucci, Social Chair Ray Borg, and Career Chair Catie Rawlins attended the game which happened to land on Star Wars Day aka May the Fourth be with you! Sadly the Sox lost to the Tampa Bay Rays, but it was still a fun night with everyone!
European Younger Chemists Network (EYCN) Delegate Assembly 2015
Berlin, Germany
Discussions at the assembly are centered around the YCC's global efforts and to plan new businesses like the foundation of the International Young Chemists Network.
Follow: @YCC_ACS and @YoungChemist
NSYCC Chair Jackie O'Neil is representing the YCC at the assembly! (Pictured below with Jens Breffke)
Jackie and Jens with the President of EuCheMS David Cole-Hamilton (center)
Thank you to those who came to the ACS Webinar, the event was a success!
ACS Program in a Box!
Science is finding a bigger place on the silver screen and in our living rooms. But what's behind this new attraction and how is Hollywood influencing the public's view? Tune in for a discussion on how Hollywood is working to incorporate science and meet the people that are making it happen.
The event will be held on Tuesday February 24th, 2015 at Northeastern University in 115 Hurtig Hall (aka Chem Central) from 5:00-8:00 pm See map and directions below.
Be sure to email events@nsycc.org to RSVP!
Speakers
Donna Nelson: Science Advisor to the AMC TV show Breaking Bad
Alexis Gambis: Founder and Artistic Director of Imagine Science Films
Kevin R. Grazier: Science Advisor for TV series and movies, including "Gravity"
Ann Merchant: Launched Science & Entertainment Exchange
Directions to Hurtig Hall (334 Huntington Ave, Boston, MA 02115)
If you're coming from Massachusetts Ave, make a right on St. Botolph St., walk all the way to the end of the street and make the last available left. Hurtig Hall will be the first building on the left.
Once you're inside the building, make a right through the double doors, then take a left. You'll see 115 Hurtig Hall all the way at the end as a big room with glass doors. Feel free to email if you have questions!
RESCHEDULED: The Battle of the Elevator Speeches
Due to all of the bad weather, the event will be rescheduled again. We'll post more about it when it once we get a date figured out, thank you all again for your patience!